Guido Arnone, Director Innovation, Products and Services at EXPO 2015 S.p.A.
 He leads the design and development of P&S at World Exhibition 2015 Milan: "Feeding the Planet, Energy for Life". High-performance, entrepreneurial executive of continuous advancement and expertise in mobile communications, marketing and sales, product development and technical engineering.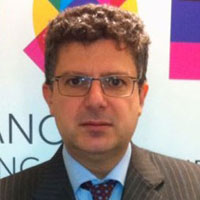 Antonio Mustaro, Head of Business Development Expo at Telecom Italia
50 years old, degree in Information Technology in University of Pisa and Master in Business Administration at SDA Bocconi Management School. Business Development Manager at Olivetti Group, Director at Infostrada and Wind. Director and VP in Telecom Italia with Sales and Business Development Responsibilities in Corporate, Brasil and Expo 2015 Divisions.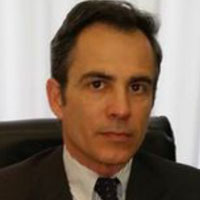 Antonio Bisignano, Chief of staff to the Deputy Mayor for transport and environment, City of Milan
Antonio was appointed as Chief of staff to the Deputy Mayor for transport and environment in 2011.
Previously he worked as consultant in several marketing research institutes and at the European Parliament.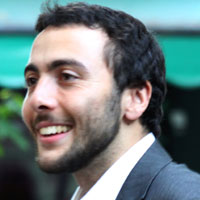 Marco Massarotto, Founder & Partner at DOING
After more than 12 years experience in Advertising on may 2006 he founds HAGAKURE, a PR Agency dedicated to the Web and Digital Marketing with a strong focus on Social Media. In little more than 10 years HAGAKURE has become the leading Italian agency for Social Media marketing and Digital PR, counting now on a staff of 80 people and working on a National and International level with top Italian brands such as: Fiat, Telecom Italia, Microsoft, Benetton, Danone, L'Orèal, and many more. In February 2014 Hagakure has joined forces with DNSee becoming DOING (
http://www.doing.com
) the largest italian digital marketing outlet, with a strong focus on digital strategy and creating added value extending clients' business on digital platforms.